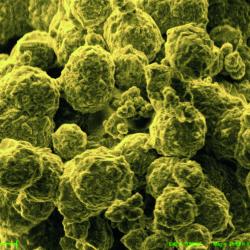 It is integrated by scientists of this discipline with subspecialties in inorganic chemistry, physicalchemistry, environmental and analytical chemistry and it is dedicated to the study and design of new materials with a variety of applications  ranging from nanostructured electronic devices to environmental solutions and soil remediation to environmental applications.
This group has a strong component in the development of molecular-based materials with magnetic and optical properties oriented towards multifunctional devices.  In addition, in the field of environmental remediation, we use natural materials that are capable of sorbing pollutants or synthetic materials and at the same time, can be activated by sunlight and degrade pollutant molecules such as dyes, pesticides and waste from the pharmaceutical industry. The synergy produced between the different expertise of the scientists of this group, as well as with the other groups of the Center, has made it possible to publish scientific articles, direct several theses, lead basic and applied projects and have patent applications among other results.
Group leader, Diego Venegas Yasigi.