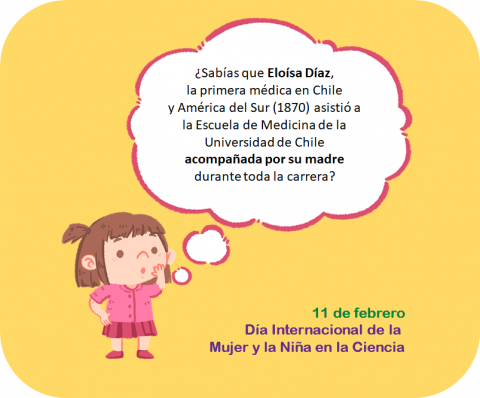 To promote the access of women and girls to education and research in science, technology, engineering and mathematics, this February 11 is an inspiring day that also invites us to reflect on gender stereotypes and equity to diminish the educational, economic and quality of life gaps between men and women.
In order to have more female scientists, it is necessary, first, to encourage the interest of girls; and then generate instances that allow young women to develop their careers in accordance with a satisfactory life.
On this day we greet all the scientists who were girls interested in knowing how nature works, in creating technological applications or in finding solutions for the world in which they live.
Chilean Scientists Videos
Women have made great contributions to the scientific and technological world, but this contribution has not been sufficiently visible, therefore, since 2016 Cedenna, together with the Chilean Academy of Sciences and the University of Chile CMM, have promoted a video contest in two categories: School and General Public, with the aim of motivating video authors to create three-minute audiovisual pieces that show Chilean scientists. Many of these videos were made by girls. For four seasons, the National Video Contest Chilean Women in Sciences convened people of different ages and places in the country who wanted to show the contributions of various scientists in the country. The collected videos can be found at this link.