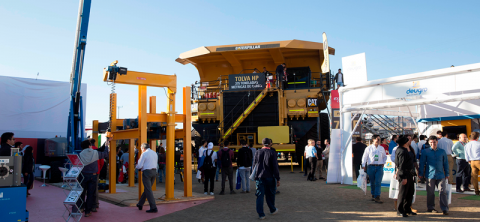 Savings of 200 to 400 million dollars per year could be saved by the national mining sector with the use of a sensor with nanotechnology for the detection of uncrushables (materials from the wear of machinery that cannot be ground in any of the crushing points of the process). ), one of the main production problems in the sector because it damages the machinery and delays all production.

As a solution to this complex and repeated problem, researchers from SISTRAT, a spin-off from the Center for Nanoscience and Nanotechnology (CEDENNA), developed the high-reliability control system for uncannibles that they called SIGET. Through this, the fall of wear elements in mining can be detected, improving processes and worker safety, in addition to extending the useful life of the equipment.

This technology is essentially dedicated to GET (Ground Engaging Tools), which are the wear elements that cover the blades and that, when they are operating, sometimes suffer high mechanical stresses that cause the supports to break and end up detaching unintentionally. . When there is any detachment, the SiGET system alerts, and therefore that element of wear does not end up in the crusher, avoiding damage and unscheduled stoppages.

"This innovation allows mining companies, at the national level, for example, to save between 200 and 400 million dollars annually. And at an international level, between 2,000 and 4,000 million dollars a year", specifies Dr. Omar Daud, Deputy Manager of Projects at CEDENNA and Director of Technology Transfer at SISTRAT.

The high value of this innovation meant that SISTRAT was selected and invited to participate in EXPONOR 2022, which will take place between June 13 and 16 in Antofagasta.

"Participating in an international technology and innovation fair, such as EXPONOR, is a unique opportunity to make our contributions from scientific research available to the mining industry and offer effective and innovative solutions that increase safety and improve production processes, as in the case of the monitoring systems that SISTRAT will present", indicates Dr. Dora Altbir, director of CEDENNA.

He stressed that this is fully in tune with one of the central purposes of the center he directs: "generate developments that positively impact the lives of people and the Chilean industry."

For his part, Dr. Daud remarked that having been selected "is a recognition of the enormous work carried out during all these years. And in turn, this invitation opens up a huge opportunity to make ourselves known in the mining sector with our innovations, offering our solutions and products to the market".

The company also participates with another sensing system, called BWear, which is applied to monitoring wear on bushings and allows optimization of their useful life, making the most of their performance.